Digital I
hey guys, it's a bit late but i'm on an italian schedule :-). was an amazing time and great to have met you all in Digital One. Unfortunately i couldn't' make it the last night of class and see your guys work but anyway, here are some pic's i made after and during class. Big THANK YOU to Wesley who was such a great teacher and big inspiration! Looking forward to...
Picture This—Reinventing The Camera As A Social... →
writtenbylight: by Jonah Brucker-Cohen May 15, 2012 "Electronic Instant Camera," 2011. In the age of cell phones and other mobile devices with network and photographic capabilities, the art of taking photographs has become as daily a process as brushing one's teeth or walking to work or school. In a sense, the art of photography has been lost in the phrase "everything that can be...
Unless You Will
Check out this great online photography publication from Australia called Unless You Will It's freakin' great!!! - wesley
McNally Jackson Books
McNally Jackson Books is a bookstore in Soho that does print on demand and self publishing of books… not sure if this is for art books or not. Photo III students, we need to look into this more. Wesley
http://www.washingtonpost.com/wp-dyn/content/article/2007/04/04/AR2007040401721.html Wesley's comment today in class about his movie featuring a street musician in Baton Rouge reminded me of an article I read a few years ago about Joshua Bell's incognito performance in a metro station.  For me, the most powerful bits of the article discuss the importance of context and labels for art...
Digitial 3 Class
Hi All, Liked the class that M.Wesley had last night….this is my first attempt at contributing to a blog…. Melanie Miller
Watch
What's new in Lightroom 4?
Ahorn Magazine interview with Todd Hido →
writtenbylight: Text copyright: Ahorn Magazine Photos copyright: Todd Hido     © Todd Hido, 1951, 1997 from "Houses at Night"     1. Shooting a specific image often means to complete a complex process after a deep investigation. The photographer is supposed to find the subject following too many signs. Those signs are often inside us, many of them come from our past. How is it possible to...
A more critical take on the Antonio Bolfo NYPD... →
I found Antonio Bolfo piece looking for any connection to the Ramarley Graham shooting (which happened two days before the interview was published). Surprisingly it's not mentioned in the post or in any of the comments I read. 'This is like a safe haven for them,' Bolfo tells the Times. 'Kind of like, collect their thoughts, talk to their loved ones, be people. Shed...
Depth of Field
My analysis: 1) get to the place earlier (lol). 2) First picture: F3.5 shutter 1/1250 ISO 400 exposure 0.0 Second picture: F22 shutter 1/80 ISO 400 exposure 0.0 3) Both pictures look very different. Is it my fault with something else or or this is the difference you get with different aperture?
Creepy, weird, & cool photographs! :) from ALAN
http://www.retronaut.co/2011/10/the-invisible-mother/
2 tags
Some shots to inspire getting out to shoot. →
Sorry I won't be in class this week, but see you all next week. Dave
1 tag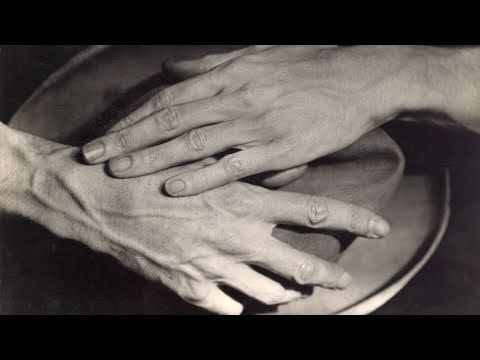 3 tags
Still trying to figure this thing out as a conversational tool…Susan, I like both of your self-portraits but the second one better. The serenity and the red nails together are quite nice!  Andre, I'm envious of your Tumblr. Will have to make one myself that I update in a real way. And I love your ferry photo with the divisions (compartmentalized commutes).
Andre - the umbrella photo is really special!  Really neat!!!  You'll have to show me how you set up your blog! Susan
Susan
I like how you framed yourself within the door frame. -Andre
Andre's Tumblr
http://andretaylordeluxe.tumblr.com/
Susan
Your Reflection photos are great!!! W Ham
Good Job
It's nice to see you guys posting. Andre, the images from the ferry are INCREDIBLE!!! W Ham
Gayle- the photo of your mom and daughter is really special - Susan
1 tag
Andre - the photos are really great- particularly the one looking into the windows on the ferry(?) Susan
Wesley's Website
my site